Your 24/7 emergency vet clinic.
We provide advanced surgical and medical care 24 hours a day, 7 days a week at our two state-of-the-art animal hospitals. ARC North is in Schnapper Rock and ARC Central is in Freemans Bay, Auckland.
Emergency
Vet Clinic

If your pet is injured or becomes unwell, and your usual vet is closed or fully booked, our team can help.

After Hours
Service

We are open 24/7, 365 days per year.

Convenient
Auckland Locations

Our hospitals provide the highest standards of emergency and critical care.
How ARC Emergency works
Your call will be taken by an ARC team member, who will take your details and advise you on what to do next. You will also be given an indication of the relevant consultation fees.
We assess your pet as soon as possible when you arrive.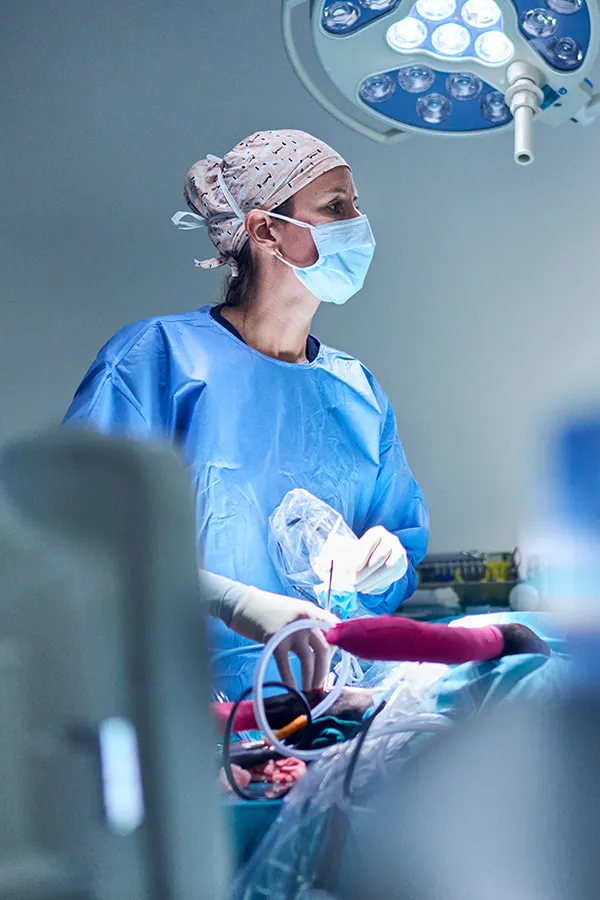 Pets that require the most urgent and immediate treatment will be seen as a priority.
We will contact your usual vet with an update on your pet's progress, as soon as possible during their normal opening hours.
We typically refer your pet back to your usual vet for followup and ongoing care.
If your pet is critically ill or requires specialist care, consultation with a specialist in the relevant field can be arranged. This is usually on the next business day.
When you arrive
Please report to reception. Your pet will be promptly assessed and we will advise you on what will happen next.
Consultation and treatment
In most cases this will be a consultation with a veterinarian. They will decide on a treatment plan and discuss any further associated costs with you.
Pets in Critical condition
If we deem your pet's condition to be critical, we will let you know and then admit them to the treatment area, so that we can start life-saving treatments as soon as possible. Once your pet's condition has stabilised, we will consult with you on an appropriate treatment plan and discuss any associated costs.
See all services